The Iron Writer Challenge...
http://theironwriter.com/
A phenomenon. 4 elements, 4 days to write. 4 writers give stories which are voted for. This challenge is HUGE when it comes to practising the art of writing. After the first 6 months, I'd won a few Challenges, got into Preliminary Round and knew some nice people. I wrote out each challenge and made a free collection of the stories...'Dani's Shorts'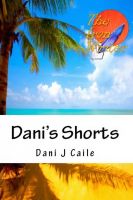 While doing the challenge, I was spurred on to write another book, and this was 'Manna-X', probably the best piece of writing so far (other than what's to come)...
6 months later, with a lot of water under the bridge and many more nice people, fantastic reviews of 'Manna-X', 'Dani's Shorts 2' came out for free :-)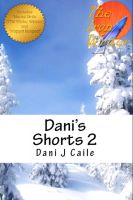 By this time, I'd got myself into the Annual TIW Open, made a lot of friends...and now...
....2 short stories will be
published
in anthologies by someone other than myself, 'How to', a book I started mid-'Dani's Shorts 2' might be taken by the same publisher, and I'm working on a long-time-promised Brad Shaw detective novella called 'Torn' (Puncher is my next one...'Once in a Lifetime' had made me realise I can now do that one).
But first, the TIW Final tomorrow, for one week. Get your voting fingers ready....:-)